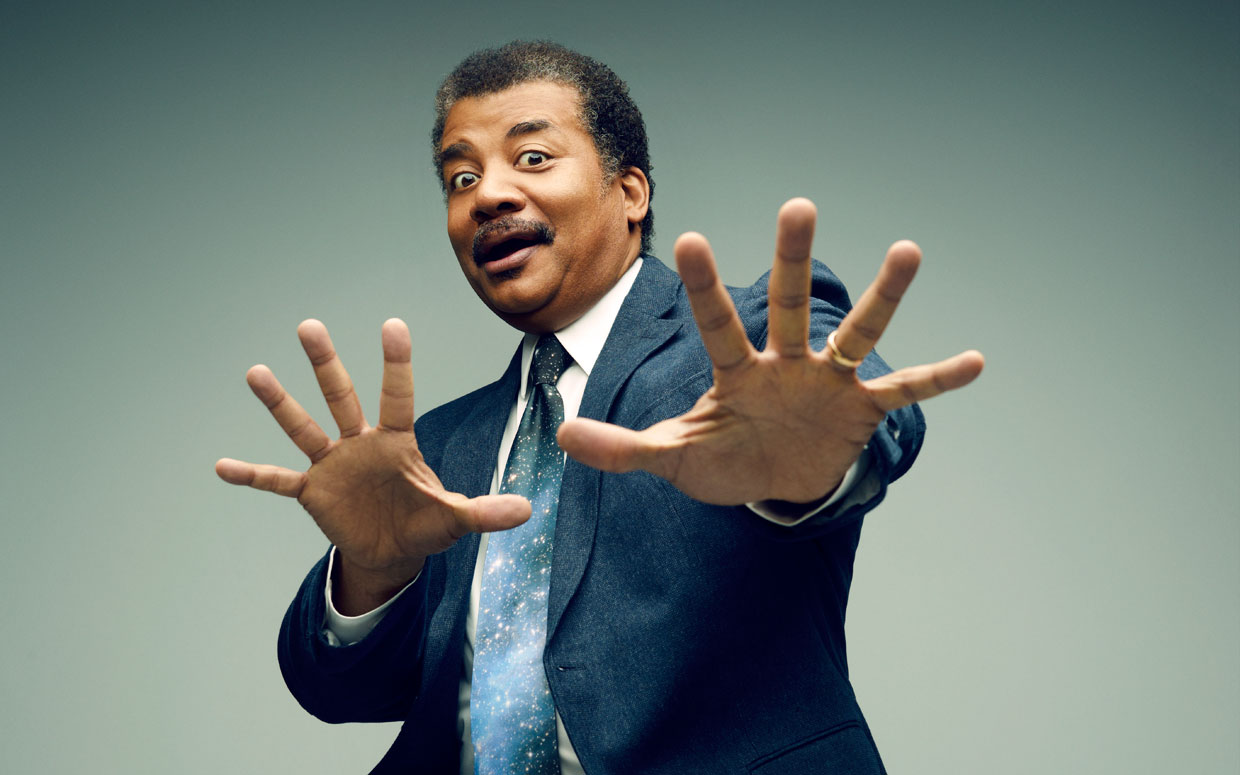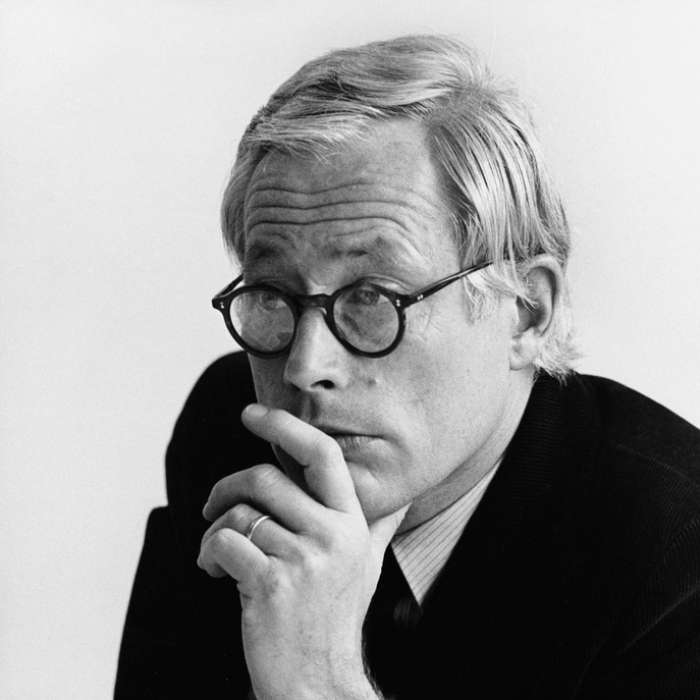 Bill Nye - Science Guy
This guy is a complete inspiration, as he's spent his life in the service of science and the education of the masses. He truly has made the world a better place.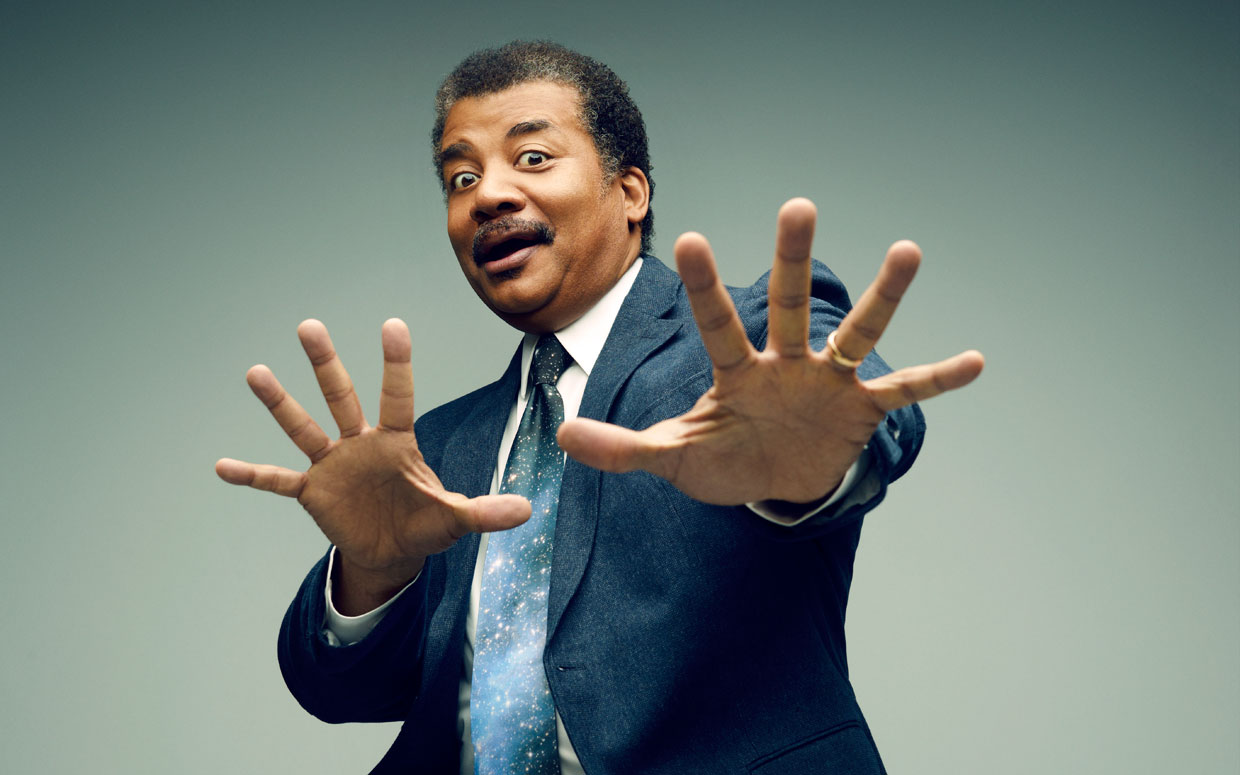 Neil deGrasse Tyson - Astrophysicist / Educator
The man, the legend. A joy of knowledge and curiosity, and a love for the awe of discovery.
Robin Williams
A force of joyful nature who always managed to find light in the world's darkness.
Jon Lasseter - Master Storyteller, Pixar
If I can live with a fraction as much joy and wonder in my life, as this man, I will have achieved something spectacular.
Steve Jobs - Innovator
A flawed man who nonetheless changed the technology world through his love of two very disparate fields: art and technology.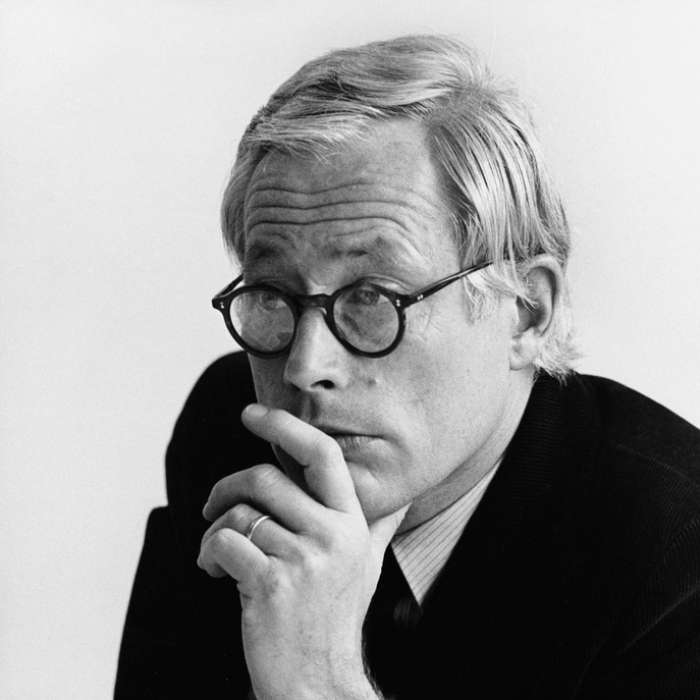 Dieter Rams - Industrial Designer
A true master of simplicity and pragmatism - the efficiency and purpose of his designs create their own aesthetic and beauty. 
Hayao Miyazaki - Animation Legend
Image from Howl's Moving Castle
One of the last remaining animators who works primarily by hand, his films thrive on subtlety, grace and scenes of everyday life imbued with extraordinary qualities, creating a sense of awe and grandeur few other filmmakers can achieve.
Alain de Botton - Modern Philosopher
Effortlessly brings psychological and philosophical analysis into the worlds of architecture and modern life, in a language that's a joy to read. If you have yet to enjoy The Architecture of Happiness, please give it a shot. 
Susan Cain - Behavioral Psychologist
The author of Quiet, a book about introversion that everybody should read. Her talks are incredibly insightful, especially to those of us who often wonder why we prefer the silent moments in life.
Dallas Green - Singer/Songwriter
Known by his stage name, City and Colour, his songs are powerful and evocative, dealing with life's issues in a very thoughtful manner, including the difficulties of a creative and ambitious life.
https://www.youtube.com/watch?v=4U5urd6Nziw
Questlove - Musician / Producer
Known primarily for his work with The Roots, Questlove is also deeply involved in his home city of Philadelphia, providing an environment for incubation for countless soul, jazz, funk and hip hop artists. His writings and thoughts on life are top-notch, too.